Last Updated on 01/23/2021 by Veronica Jones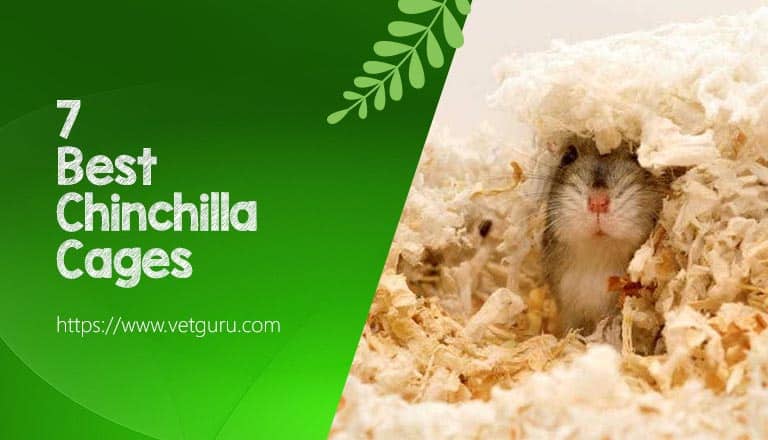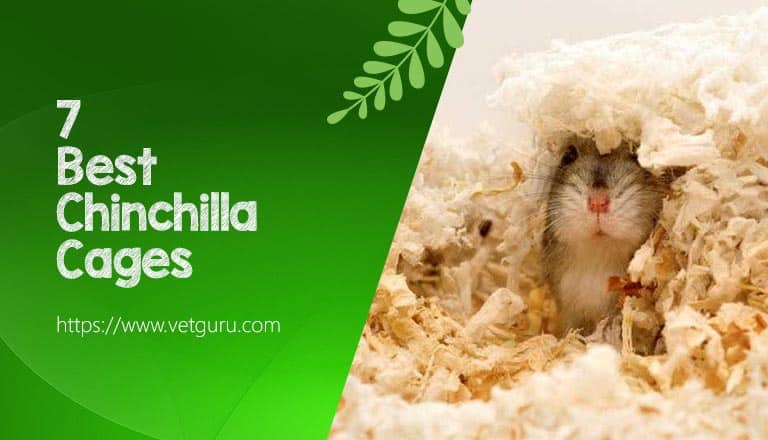 Rats like to stay comfortable and make nests in their cages. Good bedding will not only make them relax; it will also control odor and absorb waste materials in the cage.
After getting the appropriate cage and providing your rat with a healthy diet, bedding is the next most important thing in your pet's life.
Considering the fact that there are tens of bedding options available for you to buy in the market, we feel that we should walk you through all the things related to getting the best bedding for your rat.
Top 7 Best Bedding for Rats
1. Kaytee Aspen Bedding Bag
When it comes to wood bedding, aspen bedding is the best.
The Kaytee aspen bedding is made from all-natural and is processed in such a way to ensure that all the dust and wood debris is extracted from it.
There is no addition of any kind of aromatic oil or chemical to give it a scent, hence it is totally safe for your pet.
It can be used in all types of habitat. It gives you freedom when it comes to placing it in a cage, aquarium or a plastic bin.
Totally organic bedding is safe for your rat. It can absorb up to 4x of its weight and it really excellent when it comes to odor control.
This bedding is easy to clean. The bedding is biodegradable and you do not need to worry about its impacts on the environment.
Overall, this bedding has no serious issues reported and you can rely on this for all your bedding needs.
Its positive reviews have gained it enough popularity and this is the reason, it holds the first place in our list.
2. Dr. Hemp All Natural Pet Bedding Bag
The second bedding from the list is hemp bedding. Hemp bedding has recently become quite famous due to their high absorbency and odor control qualities.
It has the capacity to absorb up to four times its weight and can go a little longer than other beddings.
Levels of dust are kept in check which ensures that your pet has a healthy respiratory system and stays hygienic.
It is a bit costly as compared to other beddings. The hike in cost is due to its manufacturing process.
Highly industrialized process of manufacturing ensures that there are a limited number of pesticides and insecticides in it, keeping in view the fragile health of your rat.
This company is focused on providing environmentally friendly products. Dr. Hemp bedding is safe for your pet, your family and keeps in check the environmental pollution.
One issue reported by users is the price. If you are not conscious of the budget for your pet, we recommend that you get this bedding as it is substantially better than others.
3. Small Pet Select Unbleached White Paper Bedding
Coming from the well-trusted house of Small Pet Select, this bedding is white in color and it makes cleaning the cage easier.
It can help you save cost by just pointing out the messy areas and you can just clean the dirty spots.
By doing this, you do not need to change the entire bedding in the cage. It is hygienic for your pet as it is made from unbleached fiber.
This bedding is 99% dust free and it is safe for your pet's respiratory system. The totally organic and biodegradable bedding is a great option in a limited budget.
It can absorb up to 3x liquid of its weight. Odor control is also great in this price range.
If you are buying this bedding, make sure you have a dry place to store this bedding as moisture can really destroy the texture of this bedding and it can lead to bug infestation as well.
4. Vitakraft Fresh World Strength Crumble Bedding for Small Animals
This one is a very good bedding option. The reason that it takes up the fourth spot in our list is its very high price as compared to other options.
It has the power to control odor up to 14 days and offers up to 3 times the absorption as per its weight.
It is made from 100% recycled paper and is non-toxic, safe for your pet and surroundings.
The science behind the high absorption power is the use of baking soda in its making process.
People who have used this bedding claim that they have experienced up to 8-10 days of absorbency and odor control. The packing material of this bedding is not of good quality.
5. FiberCore Eco-Bedding
If you are overtly conscious about the health of your pet rat and want to give him bedding that goes an extra mile to ensure your pet's good health than this is your go-to option.
A totally hypoallergenic, sanitized, completely non-toxic and dust-free bedding with good absorbency qualities. It has an absorbency ratio of more than 3 times of its weight.
It is made with recycled paper and is completely biodegradable. So, you do not have to worry about the environmental issues while using this bedding for your rats.
The specific and modern way of cutting and arranging the paper strips makes this bedding special and amazing. This feature also adds ultimate comfort in the bedding.
Some people report that this bedding scatters a lot and even falls out of the cage. Other than this issue, it is safe and a good option to use.
6. Healthy Pet HPCC Natural Bedding
One economical and average bedding is natural bedding from Healthy Pet. It has the absorbing power of 3 times its weight and offers moderate odor control.
It is made from wood pulp and is completely biodegradable. Since it is organic, so you do not need to worry about your rat eating it. The bedding is soft and your rat will be comfortable in it.
One problem reported by the people who use this bedding is its poor ability to control odor. Despite the manufacturer's claims, you will experience some degree of smell around the cage.
7. FiberCore Eco Pet Bedding
Another bedding from FiberCore makes to our list. It is brown in color and gives a natural look to your rat's habitat and the room where you are going to place the cage.
Like its predecessor, it is also a good option for health freak pet owners. It is easy to clean, does not stick on the base of the cage.
One problem reported by the users of this version of bedding by FiberCore is its low-quality absorption. Since the absorption is also less, the odor control is not that great.
It is cheaper version of the one mentioned above. You can very well imagine that it will not be as good as the costly one.
What to look for the best rat bedding?
After going through the various options provided above, a buying guide will help in making an analysis of all the products and critically choosing the best one.
In order to make things easy for you, we have pointed out the following factors that will help you make a better decision.
Liquid Absorption Strength
When it comes to cleanliness, rats stay cleaner as compared to other small-sized pets. Still, they pee and poop and spill water inside the cage and they will need the bedding that will absorb everything.
Beddings are now coming with a maximum of 5x absorption strength as per their weight. Select the bedding that offers a good absorption ratio inside your allocated budget for your pet.
Odor Control
The second most important quality bedding must-have is the odor control ability. The best way to deal with smelly situations is to get scented bedding.
Scented beddings, however, are harmful to your pets because of the use of chemicals. These chemicals can hurt the respiratory system of your rat.
Organic beddings also offer good odor control. Beddings with good absorption qualities offer great odor control.
Dust
Dust is harmful to your pet. Try to get bedding which is dust-free up to a maximum level.
Size
You must select the bedding as per the size of your rat, the number of rats in the cage and the size of your cage.
If you have one rat in a medium-sized cage, go for the medium-sized bedding. Increase the quantity of bedding according to the number of rats inside the cage.
The number of rats directly increases the wastage of bedding, so you will need more. Buying a bulk amount of bedding, in this case, will be the best decision as it will be cost-effective and save time.
FAQs: Rat Bedding
Following are some of the frequently asked questions that wonder in mind of every rat owner. We have included it in our review to save your time.
Is there any other use for the used bedding?
Yes, you can reuse the bedding for filling the flower pits and holes in the garden.
Which is better; buying in bulk or small quantities?
Buying in bulk can help you save some money. You should buy in bulk if you have a large cage and more than one pet rat. Otherwise, settle for small quantities.
What to do if my rat eats the bedding?
The best answer to this question is prevention. You can prevent any harmful effects of eating bedding by getting organic and high-quality bedding. In case, you are using any inorganic bedding and your rat eats it, visit a vet urgently.
Is this bedding limited for rats only?
Some of the beddings can also be used for other pets like hamsters and hedgehogs.
Is bedding helpful in controlling the foul smell?
Yes, good quality bedding has high absorbing powers and they help in controlling the foul smell around and inside the cage.
Conclusion
Bedding for your rat is a very important factor in his life. We are sure that you will be in a position to select the best bedding for your rat.
We care for you and your pets and this is why we focus on every tiny detail. The top beddings in our list are the best you can find out there. Do not hesitate in spending a little extra on your pet's well-being.
A good amount of quality bedding will go a long way to ensure that your rat stays happy and healthy.